Hindu – Brahmin – Havyaka – Matrimonial Adds
Welcome to Fortunate Wedding!
Fortunate Wedding is the perfect place for marriage in India and yes if you're looking for a bride or groom. We understand that it's not easy to find your soul mate, so we are here to make the process of finding your perfect one easier and more efficient.
Fortunate Wedding is a matrimonial website that is specifically designed for Brahmin-Havyaka community. We have a wide selection of profiles from the Brahmin-Havyaka community and we help you find the perfect match.
Our website is completely free and easy to use for marriage ads. We provide a secure platform for Brahmin-Havyaka users to create their profiles and find their perfect match. All you have to do is create an account, fill out the profile form, and upload your photos. Our advanced search feature will help you find the best Hindu match according to your preferences.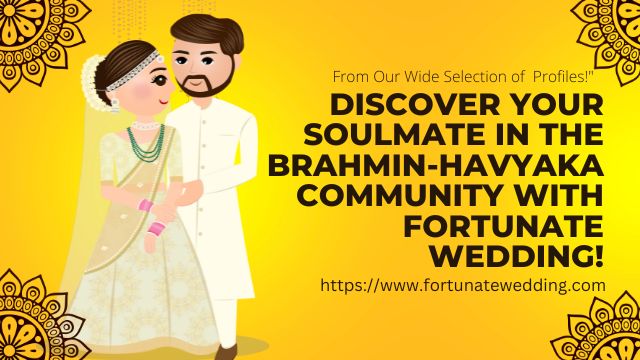 We understand that finding a brahmin for a Hindu wedding is a delicate process and we take extra care in protecting your data and privacy. We make sure that our users are completely safe and secure and we have already done 50+ matrimony.
At Fortunate Wedding, we work hard to ensure that you find your perfect match for a Hindu brahmin wedding. So, why wait? Register today and find your life partner!