Hindu – Brahmin – Gurukkal – Matrimonial Adds
Welcome to Fortunate Wedding, the best matrimonial site for those looking for a Brahmin-Gurukkal life partner.
At Fortunate Wedding, we understand that finding the right life partner is not an easy task. That's why we are here to help you find the perfect match for your Hindu wedding. Our easy-to-use platform allows you to search through thousands of eligible Brahmin-Gurukkal profiles to find your ideal partner.
We are committed to making the process of finding your brahmin groom or a brahmin bride a stress-free and enjoyable experience. Our in-depth search filters help you narrow down your options to find the perfect match for you.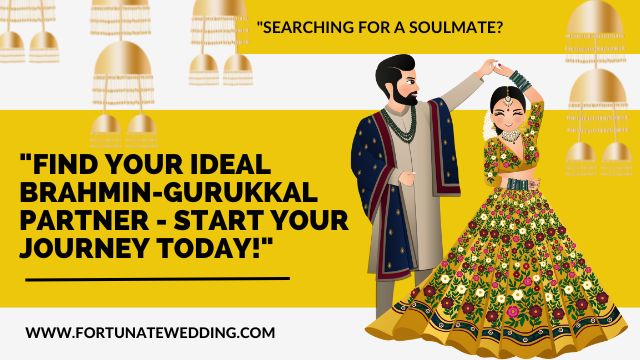 What's more, you can register for free and create your own profile. You can add photos, write a short bio and list your likes, dislikes, interests, and other personal details. You can also add important criteria like your all brahmin caste matrimony, religion, and other preferences to make sure you only get the best matches.
So what are you waiting for? Register now and start searching for the brahmin weddings now!